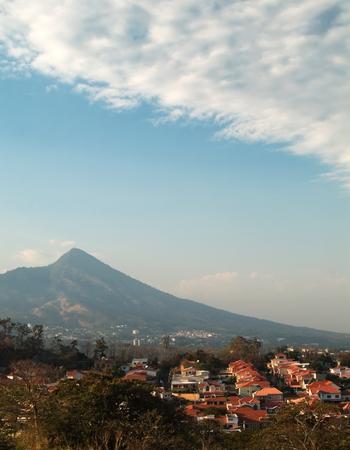 Enjoy your Stay and Explore!
El Salvador is country length is 546 km (339 mi) which provide a great opportunity to travel among the country. This allow a tourist to stay in one place and visit others in the same day.
You can be able to explore  rivers, volcanos craters, lakes and beautiful beaches, enjoy the city with a great gastronomy offer and night life.
El Salvador has a tropical climate with pronounced wet and dry seasons. Temperatures vary primarily with elevation and show little seasonal change. The Pacific lowlands are uniformly hot; the central plateau and mountain areas are more moderate.
Flora and fauna are diverse it is estimated that there are 500 species of birds, 1,000 species of butterflies, 400 species of orchids, 800 species of trees, and 800 species of marine fish in El Salvador.
It was estimated that 1,394,000 international tourists visited El Salvador in 2014. Tourism contributed US$2970.1 million to El Salvador's GDP in 2019. This represented 11% of total GDP. Tourism directly supported 80,500 jobs in 2013. This represented 3.1% of total employment in El Salvador. In 2019, tourism indirectly supported 317,200 jobs, representing 11.6% of total employment in El Salvador. 
The 10 top attractions are: the coastal beaches, La Libertad, Ruta Las Flores, Suchitoto, Playa Las Flores in San Miguel, La Palma, Santa Ana (location of the country's highest volcano), Nahuizalco, Apaneca, Juayua, and San Ignacio.